In cases when you'll need assistance with car maintenance, come over to our certified service center and let our GM Certified Service experts diagnose and repair your vehicle to keep your truck in its prime.
Chevrolet - A Legacy of Hard Work
The company has been manufacturing a huge variety of full-sized pickup trucks. From their first-ever post-war redesign in 1947 to their latest 2020 Silverado models, Chevy trucks have since continuously added features and technologies to create the best trucks they've ever made.
Chevy trucks are built to be used from city cruising to rocky terrains. The company managed to create a wide selection of trucks that are strong enough to tow heavy payloads even in the most rugged roads. You can depend on Chevy trucks to take you and your work anywhere you need to go.
Chevrolet has always been in the frontlines of sturdy and dependable cars and trucks for over 100 years. This brand is dedicated to providing every driver with the best possible performance from their line of light to heavy trucks. From the Colorado to Silverado, they've got everything you could ever need from a heavy-duty vehicle. Whether you're looking for a truck that's capable and built for the toughest jobs or are thinking about one that has strength, reliability, and efficiency, look no further than Chevy trucks. They have a line of 4x4 trucks, light-duty trucks, and work trucks offered at a reasonable price.
Chevy trucks are the pride of the fleet. Through their years of truck-building, the company has created many innovations such as the Teen Driver and Infotainment System that provides superior safety, entertainment, and convenience while on the road.
For business owners, Chevrolet provides special group discounts to select groups and associations, and programs such as the 2020 GM Business Choice Program for companies who use Chevy vehicles to operate their business daily. If you're a truck buyer in Dallas, we can assist you in finding the best truck for a reasonable price.
GMC - Built to Handle It All
You can count on GMC Trucks to do any task you can think of. GMC military vehicles carried soldiers and supplies in both World War I and II; today, GMC still remains as one of America's most trusted brands. This is more true when it comes to GMC's manufacturing of advanced diesel engines that are made to pass the test of time.
The look and feel of riding and driving each GMC vehicle is an experience in and of its own. It combines both performance and luxury while keeping users and passengers safe. From leather seats to built-in infotainment systems and all the way to GMCs incredible safety features, these trucks can take people in many places in both comfort and style. There's nothing quite like a GMC truck when it comes to traveling along the open road. Whether you're camping with your family or going on an interstate journey with your equipment in tow, you can choose from a wide variety of trucks with differently fitted engines to fit your needs.
Other Used Truck Brands Offered
At Frank Kent Country we know that every person's needs are different, so aside from selling GMC and Chevy trucks near Dallas, our company also offers a whole spectrum of used trucks with different brands and models that you can browse through and compare. Whether you're looking for a well-built, low mileage truck for work or are cruising around to find your very first truck that fits your budget, we can help you find the one you need.
Buying a used truck is more than just the make and model of each unit. Whether it's your first time purchasing a vehicle or you're thinking about transitioning to a more heavy-duty machine, it can be quite messy to think of all the things you want for your truck. Before you decide, take your desired one for a test drive, so you know what it feels like to own the ones that piqued your interest. And with our haggle-free prices, you can rest assured that we provide the best deals for our pre-owned vehicles, no matter the make and model. Choose from our variety of well-known brands or ask our friendly staff about our offerings to give you an idea based on your needs and budget.
We have a wide range of used trucks designed for every purpose you can think of without the hefty price tags. We have trucks that can safely and comfortably bring you and your family to your destination and trucks with an excellent towing capacity, easy cruise control, or fuel-efficient engines that can take you places.
Apart from the two truck giants, we also offer other truck brands such as Ford, Ram, and Nissan, which we provide at reasonable prices. You can conveniently check the availability of these trucks at our website or by contacting our office during our operation hours.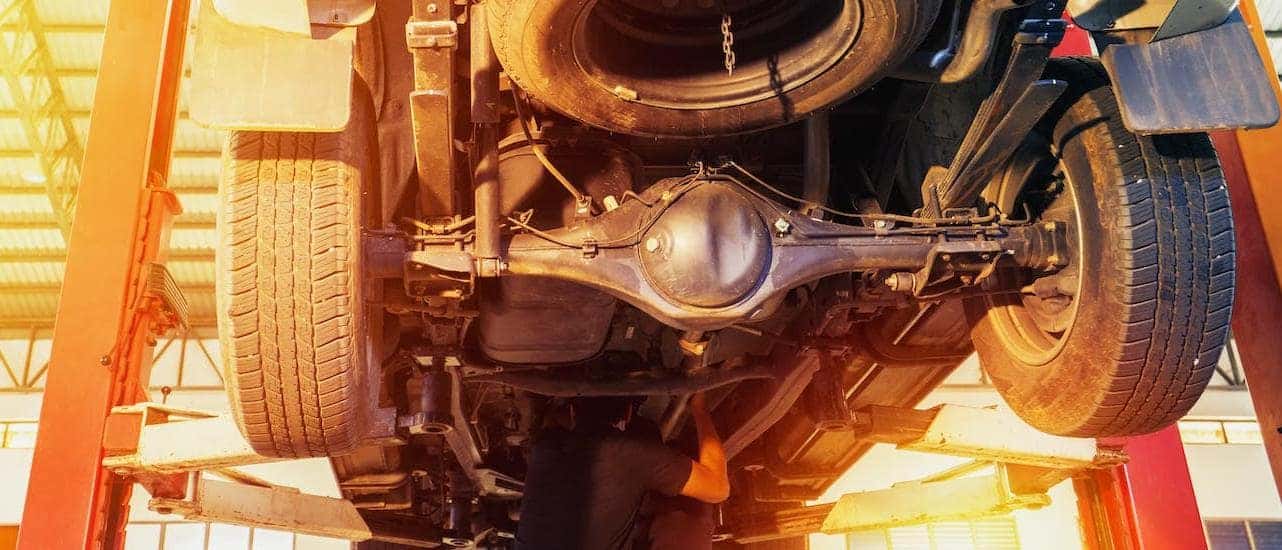 Our Frank Kent Pre-Owned Promise
What sets us at Frank Kent Country apart is the deepest concern on fair and honest treatment for every single customer. As part of our two-fold Pre-Owned Promise, we always make sure you get the best deals while driving away with total peace of mind. First, we offer haggle-free pricing for all the used trucks we sell on our lot so you don't have to worry about negotiating on what should be the fair price. You will always get the best price at our dealership. Second, we offer a warranty on all of our used vehicles.
This warranty is good for two-year or 100,000-miles to ensure you get the most out of your used vehicle purchase. In addition to our warranty, vehicles will have already gone through a rigorous 128-point inspection before we sell them. You can leave our lot knowing that the major components of your vehicle have been checked by our certified mechanics and that your purchase is protected. In addition to our warranty and the inspection, we also provide our used vehicle customers with a one-year membership to Road America's Auto Assist Program. You can't go wrong by purchasing a used truck at Frank Kent Country.
Servicing Your New/Used Truck At Frank Kent
At Frank Kent, we stand out among the many Chevy dealership options near Dallas. We have got you covered with our dealerships full-servicing for new and used vehicles such as Chevy trucks. Enjoy your Chevy truck's full riding experience for many years as our certified service professionals can take care of the maintenance and repair works for you.
Whether you have scheduled maintenance or a sudden need for a repair due to a fender bender while on the roads in Dallas, we assure you can get the best solution. Our detail-oriented technicians are up-to-date with the latest truck models of Silverado and Sierra, which does better work than the independent repair facilities out there today. For added convenience, you can also have a loaner car or shuttle while waiting for our mechanics to complete your vehicle's work.
Tire Care
For extending the life of your truck tires, we've got different services such as wheel alignment and balance, tire pressure monitoring, and tire rotation. For tire replacement, we also provide a more economical option with our tire price match guarantee. With this guarantee, if you find a lower price of the same brands as we have, then we'll match it. In case you've already bought less expensive tires within 30 days, we'll refund the price difference.
Engine Care
Engines have a significant dependency on the quality of oil flowing through it. Here at Frank Kent, we believe your truck deserves the best care to keep it running on peak performance. Our expert mechanics know which oil works best in your engine, will walk you through your service schedule, and will make sure your engine is running in tip-top shape.
Brake Care
We also use advanced technology to provide exceptional performance and safety, especially when it comes to the brake system. Our certified service experts can make regular brake inspections to prevent untimely damages to the rotors, calipers, and other related parts. In case a replacement is required, we'll help you get confidently back on the road with brake components that are diagnosed in-and-out and tested by our experts.
Battery Care
Also, our trained personnel are most capable of inspecting your truck's battery. Through a cold winter and a hot summer in Dallas, it's critical to always ensure the battery is in optimal condition all year round. For better peace of mind, we offer up to 42-month free replacement limited warranty. As no one wants to get the stress and anxiety of getting stranded on the road, we also provide free complimentary battery servicing such as testing battery voltage and cold-cranking amps, inspection for leak or corrosion, and proper mounting with hold-down assembly.
Expert Service at Frank Kent Country
In a nutshell, we have service offers for your tires, engine oil, and battery. Of course, as we only mentioned the essential services here, we can say we have servicing works for every section of your truck. Finally, from our servicing offers, we also have a multi-point vehicle inspection for overall sophisticated vehicle diagnostics to ensure that nothing is missed.
Besides all these high-quality servicing that we offer, we also have an auto-part inventory. Especially for your Chevy truck, we specifically crafted and tested the parts to keep the vehicle running smoothly. We have the right fit of oil filters, brake pads, and shock absorbers, just to name a few.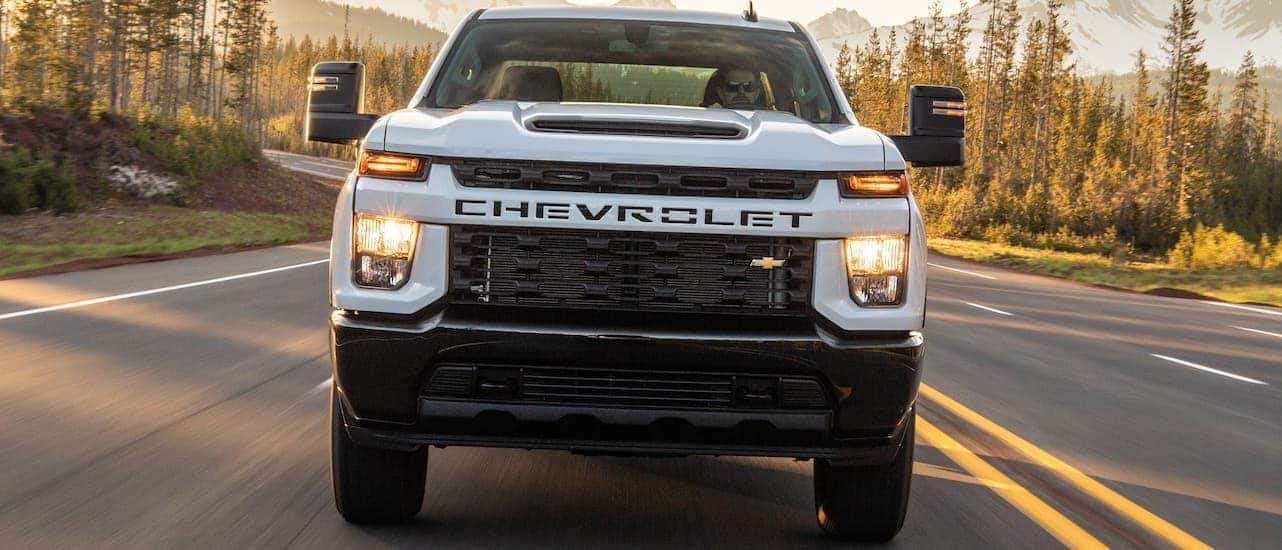 Welcome to Dallas
Dallas is the largest city in Dallas County and the main core of the largest metropolitan area in the Southern United States. It is a place of great public safety, an efficient health care system, as well as comfortable living with reliable electricity and water utilities. Not to mention the massive roadways that paved the way for better transportation, you probably don't need to wonder why more than a million people already reside here.
In addition to just being an overall great place to live, Dallas is full of great places to visit. Here's our top picks for great places to visit:
The Dallas Zoo
At the Dallas Zoo, guests can interact with all kinds of animals. Guests can feed giraffes, meet and interact with birds up close and personal, meet a porcupine, and see animals from all over the world.
Klyde Warren Park
If you are looking for a park that offers an activity for everyone, Klyde Warran Park is the place to be. Guests can see a movie on Saturday nights, do yoga in the mornings, and kids can play at the playground all day. There are also many places to grab a bite to eat.
Reunion Tower
Are you looking to experience Dallas in a way that no other location can offer? Check out the Reunion Tower. Here you can get a 360º view of Dallas from a height of 470 feet. If you are looking for a romantic night out, the Reunion Tower offers an ultimate date night package that includes a private elevator ride up to the observation deck, two glasses of wine, and a photograph to capture your experience.
Directions From Dallas
From Dallas, it would take about an hour's drive to our place at 2000 East State Highway 31 in Corsicana, Texas. If you're coming from Dallas, you can get to us through Interstate 45. From there, you'll find your way to Corsicana through North Freeway Service Road; you'll need to take exit 231 from I-45 S. You'll take North Freeway Service Road until you can turn onto State Highway 31 West, we will be on the left.