What To Consider When Choosing A Buick Dealership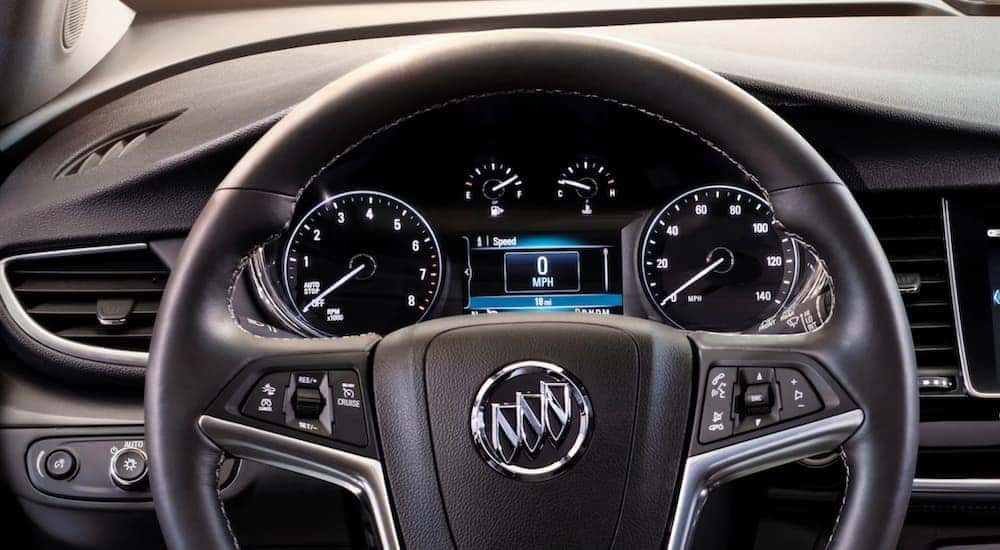 Beginning the search for your next new or used Buick can be something of a struggle without the right information. There are lots of options available to you. You're probably looking either for "Buick dealerships near me" or to purchase from a private seller. But, like many of us, you may have been burned by purchasing a car from an unknown party in the past or felt pressured by a dealership who didn't have your best interest at heart. We want to make sure that doesn't happen to you again, and if this is your first time buying a car, that you leave feeling informed and confident in your decision. When considering where to buy your next Buick you should consider how that seller treats you and other clients, whether you can respect them, and whether they have the vehicle to fit your needs.
The Showdown: Dealership vs. Private Seller
The first hurdle when beginning your search for a Buick is determining whether you want to buy from a dealership or from a private seller. Some people feel that buying from a private seller will save them money. This can sometimes be the case, especially if you're buying from a close relative whom you trust. But most often you don't know exactly what you're buying and you can be left with a vehicle that either doesn't meet your expectations or wasn't actually worth the time, money and energy you put into buying it.
This is the main benefit of a dealership over a private seller: quality. With a dealership, you can be sure that the car you are buying has undergone stringent testing and that any repairs needed have already been completed. A certified used car comes with a special warranty protecting the buyer, so if anything unexpected does go wrong you won't be left with the bill. Dealerships can also sell you new cars, something that no private seller can do. Even if the car has fewer than 1,000 miles on it a private seller may have tampered with the odometer.
Financing is another huge benefit that most dealerships can offer, which can also make choosing the dealership the more economical choice. Additionally, many dealerships will accept your current car for trade-in value. This will help you make a down payment on your new or new to you Buick. Once you've made your choice, a dealership will handle all the paperwork associated with purchasing the car and your legal ownership. This includes title transfer and registration, paperwork which can be a huge headache if you're trying to manage it on your own.
If you've decided that finding a Buick dealership near me is the right option for you, you then need to compare dealerships to find the one which will best fit your needs. Two main traits that you should be able to associate with any dealership should be respect and trust.
Respect
Respect goes both ways. You should be able to respect your Buick dealership and be shown an equal level of respect in turn. When you walk into a dealership they shouldn't pressure you into buying a vehicle which is out of your price range. They should also make sure you've had enough time to test drive all the cars you'd like so that you can have a great understanding of different makes and models. The salespeople should place morals, values, and ethics over profit. Both in sales and service, the dealership should strive to provide a professional atmosphere and speak with honesty and integrity to their clients. If you walk into the showroom and don't feel that your real needs are being taken into account, leave. Always choose a dealership near you which will make you feel respected and want to build a relationship with you, not your wallet.
Trust
Without trust it's very hard to respect a dealership. When you first start looking for Buick dealerships near you take a look at that dealer's history and what their past clients have to say. Dealerships with a foundation of trust will likely have long histories which they can be proud of. Talk to past clients or read testimonials online, that way you can be confident that the dealership has your best interest in mind and actually lives up to their reputation. A history of solid work ethic and reliable service will also help you know that you can trust the dealership with one of your most important purchases. You don't only need to trust them with your money, but more importantly, your friend's and family's safety on the road.
Selection
Having a wide range of Buicks to choose from is important for a good dealership. It doesn't matter whether you respect and trust them if they don't have the cars you want to drive. Take a look at their website before heading in to the dealership to see what some of their offerings look like. But remember, dealerships have new inventory flowing in and out constantly so just use this as a baseline in your search. Here are some of the Buick's, new or used, they should have in stock.
Buick Envision – The Buick Envision is a compact luxury SUV with a 7.8 rating from U.S. News and World Report for 2019. This SUV gets great gas mileage, with up to 22 mpg city and 29 mpg highway. The 2019 version of the Buick Envision has a base MSRP of $31,995. This SUV makes an excellent family SUV with power liftgate and plenty of cargo space.
Buick Enclave – The Buick Enclave is a midsize luxury SUV featuring a full suite of available active safety technologies and a sleek exterior. It received an 8.6 rating from U.S. News and World Report for 2019 and gets up to 18 mpg city and 26 mpg highway. The 2019 Buick Enclave seats up to 7 and has a base MSPR of $40,000.
Buick Regal TourX – The Buick Regal TourX is a luxury wagon with premium styling and design which lets you take on any adventure with your family and friends wherever you're heading. This car comes with AWD and plenty of cargo space for all your sporting equipment or luggage. The 2019 Buick Regal TourX has a base MSRP of $29,070.
Buick LaCrosse – The Buick LaCrosse is a full-size luxury sedan which has received excellent ratings from U.S. News and World Report for years, hovering between 8.3 and 8.6 in recent years. The Buick LaCrosse gets up to 25 mpg city and 35 mpg highway and features advanced acoustic materials that help keep out outside noise. The 2019 version retails for $29,570.
Buick Encore – The Buick Encore is a compact luxury SUV which receives outstanding fuel economy. The Encore gets up to 26 mpg city and 31 mpg highway and is an economical choice for families who want the luxury of a Buick at a lower price. The 2019 Buick Encore retails at $23,200. Versions such as the 2018 Buick Encore have received an overall 5-star NHTSA safety rating.
Choosing the Buick Dealership That's Right for You
When considering which Buick dealership to choose, remember to think about whether there is mutual respect, a high level of trust, and a wide selection of Buicks for sale. A dealership that you can't respect and doesn't respect you doesn't deserve your business. If you can't trust them based on their history and what their other clients have to say then you can't be certain they won't take advantage of you. And if the Buick dealership doesn't have the selection of Buicks you'd like to test drive, then it isn't worth stopping by for a visit. When considering a Buick dealership, make sure you go in informed and confident that your car buying experience will not only be successful, but that it will be enjoyable as well!