Outdoor Activities Near Dallas, TX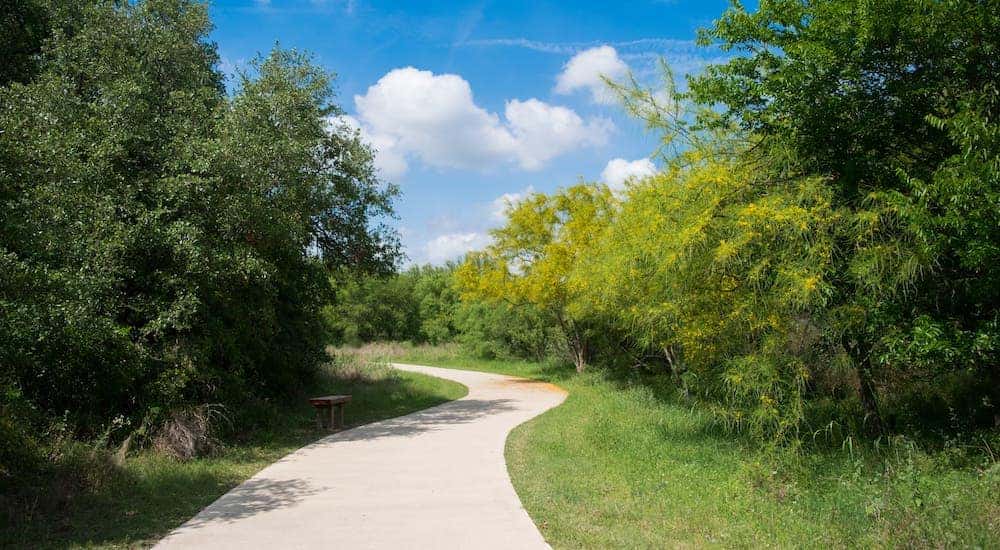 Finding outdoor activities to do in the Dallas, TX, metro area is easy when you know where to look. Forests, nature walks, and wildlife preserves all beckon for exercise, enjoyment, rest, and contemplation of Nature's beauty. So, we've shared the stunning places you can visit in the area as well as tips for the best way to experience recreation outdoors.
Spring Creek Forest
The Spring Creek Forest trail is a park located in the suburbs outside of Dallas. The forest offers a one-mile round trip hike that is rated easy on its paved trails and slightly more difficult on its unpaved paths. The unique features of the hike are its mix of environments such as forest, riparian (river) forest, wildscape, edge habitat, and succession growth. A map is available for download and printing for the Interpretive Walking Trail at 1787 Holford Road, Garland, Texas. Watch out for poison ivy during your hike.
Directions: Take the President George Bush Turnpike and take the exit toward Campbell Road/Holford Road. You can find the park a little over a mile down the road at 1770 Holford Road.
Cedar Ridge Preserve
The Cedar Ridge Preserve spans nearly 600 acres as a natural habitat twenty minutes from Downtown Dallas. The preserve features the beauty of native trees, grasses, and wildflowers. Bird watching, including the rare black-capped Vireo, is a popular pastime in the preserve. Butterfly gardens and picnic areas are also part of the preserve. The trail distance in the park is 2 to 5.4 miles and is rated as an easy to moderate hike depending on what area of the preserve you choose.
Directions: Take I-20 West toward Fort Worth. 1382 near Duncanville. Take exit 458 for Mountain Creek Parkway; your destination will be on the left at 7171 Mountain Creek Parkway.
Texas Buckeye Trail
The trail is named after the "Buckeye" trees growing alongside the Trinity River. The buckeye tree (Aesculus) is a native tree of Texas. While the buckeye is beautiful to look at with white-to-yellow spring blooms growing in large clusters with black shiny seeds, make sure to keep all parts of the tree away from pets and children. All buckeye tree parts are toxic when ingested. The Buckeye 2.1-mile loop trail is rated as easy with a paved trail, but some areas are overgrown and muddy. Local wildlife and bird watching are the main attractions in the park.
Directions: The trailhead start is at 7000 Bexar Street. Take I-45 S from Dallas. Exit onto TX 175 going E., then exit onto Municipal Street and then turn right onto Rochester Street, and then left onto Bexar Street. The end of the road marks the start of the trailhead.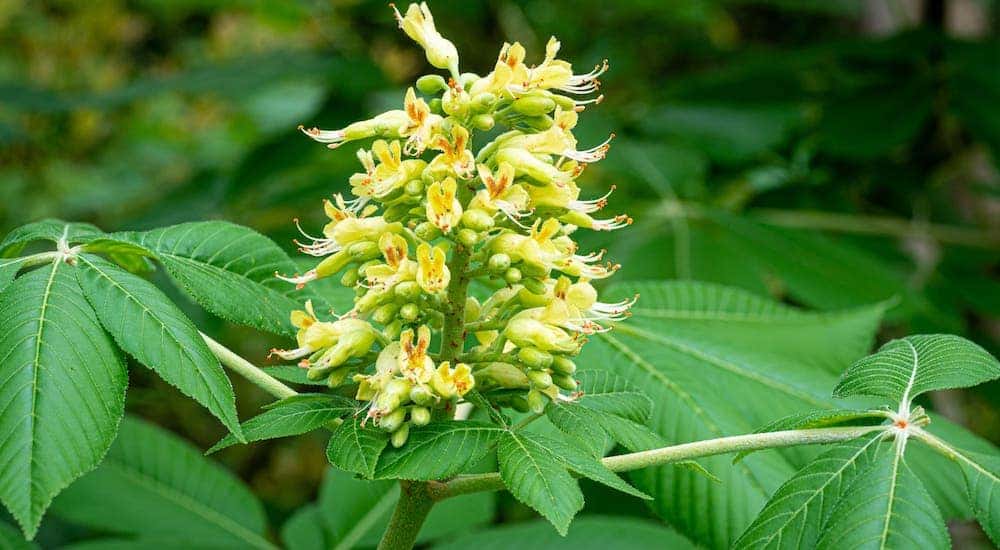 Scyene Overlook/Piedmont Ridge
The Scyene Overlook/Piedmont Ridge trail is a wooded path with a short uphill ascent. It's a good idea to go with another person on this trail because the hike is out of the way and tends to be sparsely crowded. There are two hiking trails of moderate difficulty with each between one and two miles. Highlights of the Scyene Overlook/Piedmont Trail are most notable in fall when autumn leaf colors are on display. Bird watching is a favorite pastime with sightings of hawks and great horned owls.
Directions: The main trailhead is at 2400 North Jim Miller Road, the Gateway Park can be reached by taking I-30 E from Dallas. You will want to take exit 47 and merge onto 2nd Avenue towards Fair Park. Then, using the right two lanes, turn right onto Robert B Cullum Boulevard. Continue from here on to Scyene Road, and then turn right onto North Jim Miller Road. You will find the trail in a little over half-a-mile.
Oak Cliff Nature Preserve
The Oak Cliff Nature Preserve is a wonderful place to walk with your dog. Situated behind an apartment complex, it amazingly has truly incredible scenery. During the fall, this moderate 6.5-mile loop can give you memorable views of the changing foliage.
Directions: To reach the preserve at 2875 Pierce Street, take I-35E and take exit 424 for Illinois Avenue. Turning left onto Pierce Street will put you at the trailhead.
Lewisville Lake Environmental Learning Area
The Lewisville Environmental Learning Area is an easy 2.2-mile loop featuring a raised platform trail through the wetlands. Trail features include seeing flora, such as beautiful lily pads and wildlife. Remember to take extra pairs of socks and shoes because hiking through wetlands may leave your feet soaked.
Directions: The preserve is at 201 E Jones Street, Lewisville. You can reach the area by taking I-35E up to Lewisville; take exit 453 toward Valley Ridge Blvdeast and merge onto North Stemmons Freeway. From there, turn right onto East Jones Street.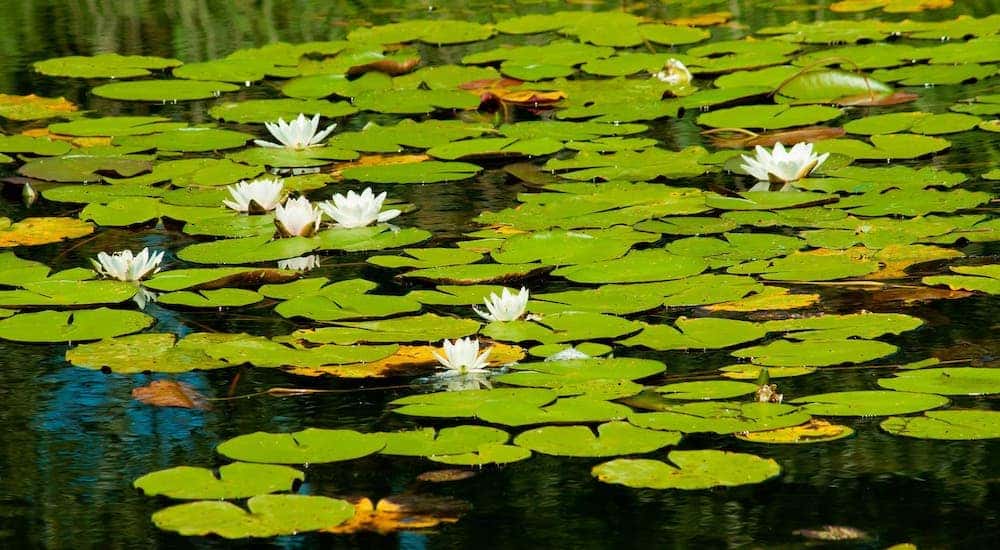 Hiking Tips
Hiking is an activity that needs careful planning to make the experience fun and safe. Here are some tips to help you have a good hiking experience:
Research ahead of your hike to know current conditions in the area. In addition, always check the weather before you go.
Always make sure to go hiking with someone else. Never go alone.
Plan your route before hiking and bring a map if one is available.
Make sure your phone is fully charged before you leave and keep it with you during your hike.
Know your physical limits for hiking. Don't hike where the path is too difficult for you.
What to Bring
Planning for your outdoor activities is essential, and so is having the right hiking equipment. Here are the essentials we recommend for safe hiking:
Appropriate footwear is essential for hiking. Wear an all-purpose waterproof boot with ankle support.
A sweat-wicking shirt/tank top and breathable pants are necessary for warmer weather. Bring a jacket if it gets cold. For hiking in cold weather, dress in layers with wool base layers, a puffer jacket that is insulated, and a waterproof outer shell.
Probably the most important thing you can bring on any hike is water. Pack water with you on every hike, so you don't become dehydrated.
Sweatproof sunscreen 30+ SPF and DEET bug spray are essentials for hiking.
Ready For Your Adventure?
Dallas, TX, has so much to offer, from parks to hiking trails to state parks and even busy shopping centers. There is quite literally something for everyone to do and enjoy. Just remember to pack appropriately for the trip you are taking with water, good shoes, and with the essentials. If you have a little more time available, pack a picnic, and make a day of your trip. There is something to be said about enjoying lunch or dinner amongst the beautiful natural landscape.
The only thing left to do is throw on your hiking shoes and get out there.