Legendary Facts About Chevy Dealerships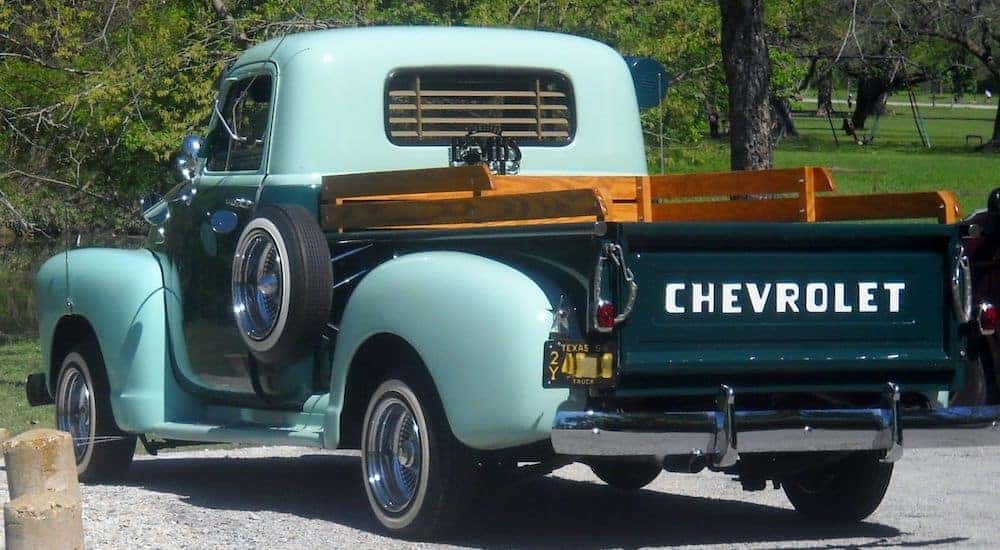 Every time you walk into a reputable Chevy dealership like Frank Kent Country, you'll be aware that it was born from a rich and colorful history. In that history comes some amazing anecdotes that will leave you in shock and awe at how this company that produced so many dealerships came to be. Chevy and their dealerships have been around for a long time, and with that time has come endless wisdom and experiences to offer the world. You could say this history is so old that it has become almost legend. So, here are a few of the top legendary facts about Chevy.
The Namesake of Chevy Never Owned Chevy
Chevy or more formally known as Chevrolet, was named after Louis Chevrolet co-founded the company. Chevrolet was formed with the encouragement and financial assistance of William C. Durant. Louis Chevrolet was a past Swiss Buick racer and small shop owner at the time, while Durant was forced to leave behind his ownership of General Motors when an attempt to buy out Ford failed. Durant encouraged Chevrolet to leave behind his current situation, and start making cars of his very own with Durant's financial support. Louis Chevrolet was a big part of the startup and designing, but not once did he own the company that eventually took his name.
The First Chevy Vehicle Was Not Popular
Not all things start with a bang, and neither did Chevy. The Classic Six was the first model made by Durant's new company, and honestly, it did not make a big splash on the car market. Durant did not give up, possibly out of pure spite, and this car eventually was able to join the Chevy line as something affordable and reliable. The Classic Six was also one of the only vehicles Chevrolet himself worked on.
The Iconic Chevy Emblem Was Inspired by Wallpaper
The famous bow tie or cross-like emblem that is seen on every Chevy car, even to this day, is thought to have been inspired by a wallpaper pattern the Durant once saw in a Paris hotel. Another theory though is that it was borrowed from advertisements Durant enjoyed. Either way, his daughter recollects the time when her father would furiously draw the emblem over with slight differences each time to find the perfect match for his newly thriving company. Before that logo though, there was a small period where their symbol was just a scribbling of the word Chevrolet similar to how Ford presented theirs.
War Caused Big Changes to Chevy
During the 1940's tensions were high and the war effort consumed the country. World War II caused many American industries to halt civilian sales in order to devote their resources to the cause; Chevy was no exception. During wartime, Chevy made nothing but vehicles to support the war in both the European and Pacific campaigns. Luckily, the transition was smooth and practically painless, and Chevy and its workers were proud of its contributions.
Chevy Holds the Record for Most NASCAR Wins
With 27 Chevy vehicle NASCAR victories compared to Ford's 15, Chevy holds a lot of pride in its high-performance vehicles.
Chevy Delivered Vehicles Vertically
The Chevy Vega model of the 1970's was shipped with the car's trunk up in the packing units. It was an interesting process where each side of the unit would come down so the cars could be driven onto them, and rails would be down the center to separate each side. Finally, a lift would close the side unit doors gently with the vehicles flat up against them. This was so that Chevy could fit twice as many models in one delivery, and save them a pretty penny for their innovation.
Chevy Sold a Make Your Own Corvette Kit
To boost racing popularity for Chevy, in 1990-2001, Chevy sold a kit that would allow buyers a way to make their own C5 Corvette. Although a cool idea, it sold poorly with only 42 kits in the three years it was marketed.
The Chevy Suburban is Timeless
The Chevy Suburban was first produced in 1933 and has continued to grow ever since. With 13 generations, the Suburban is the longest running automobile series of all time. Talk about stubborn.
The Camaro Had Many Other Name Options
What if the Camaro went by a different name? Well GM had a long list of potential names such as Panther, Commander, Wildcat, and Gemini; all of which would have been cool but just not the same.
The Chevy Silverado Completed in Races
Who even knew truck racing was a thing? Well in 2016, nineteen different teams used the Chevy Silverado as their choice of vehicle for the NASCAR Camping World Truck Series. The Silverado also won the Primm 300 off-road race three years in a row from 2004-2006.
Flash Facts
Out of the estimated 18,000 franchised dealerships, there are around 4,200 Chevy dealerships
The first Chevy vehicle sold for $2,152
The Chevy Impala was inspired by an African antelope which is how it got its name
Chevy is the first to manufacture SUVs and implement V8 engines
Chevy as a dealership and company has a lot of experience, and even more pride. The great thing about Chevy is that the more you learn about them, the more you want to become a fan. Car manufacturing is an art that always deserves the respect of those who make them and those who buy them. That is why it is so refreshing to have a dealership like Chevy to strive for consistency, excellence, and innovation, to always give their fans a surprise.
If these legendary facts have inspired you to check out what's available at your local Chevy dealership, then head down to Frank Kent Country today! Our Chevy experts are eager to guide you through our inventory and find the right vehicle for you. When you purchase from a Chevy dealership like Frank Kent Country, you can feel confident that you are investing in a high-quality, dependable vehicle that has evolved from a rich history.