How To Estimate Value For Trucks For Sale Or Trade-in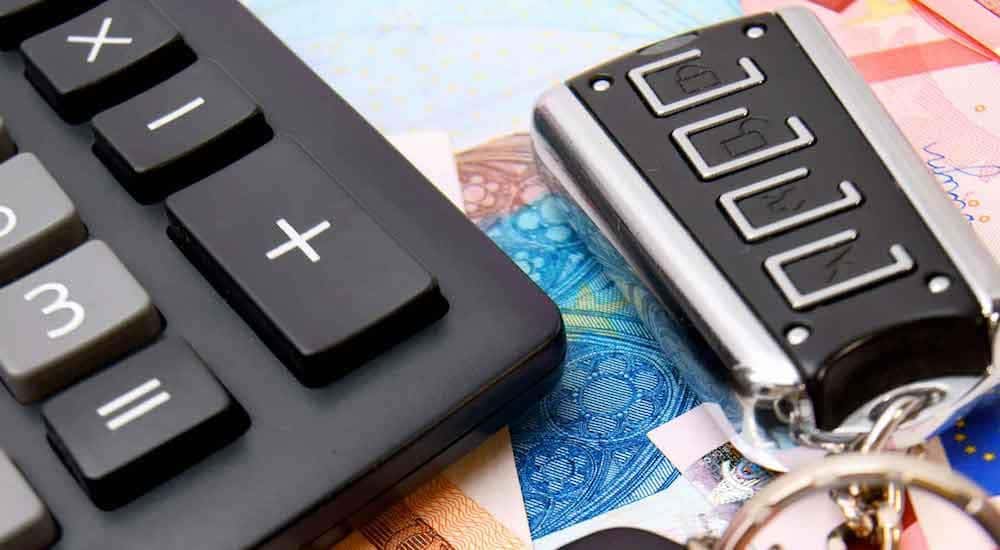 There are many reasons why you might want to put your truck for sale or even trade it in at your local dealership. Maybe your situation has changed, maybe your truck isn't working as well as it used to, or maybe it's just time for an upgrade to a newer model. But how do you know what to charge when selling your truck, or how do you know if the price the dealership is offering for your trade in a fair one?
There are many factors that contribute to a vehicle's resale value. Some of these factors aside from year, make, and model include the truck's color, mileage, condition, and special features. For instances, if you have tricked your truck with a bunch of additional upgrades, you can expect to get a higher price for it.
It's important to get as accurate of an estimate as possible when you're looking to get a new vehicle. Whether you want to sell that truck for cash to use as a down payment or trade in your truck at a dealership, it's important to know roughly how much you can expect getting for your old vehicle before you settle on a new one. After all, you don't want to get your heart set on a luxury trim only to find out that you can only afford the base trim. Here, we'll show you the best ways to get an accurate estimate on your truck for sale or trade-in.
Getting an Accurate Estimate
In order to get as accurate of an estimate as possible, you will need to have a lot of information on hand about your current vehicle. Any estimate you get will be general, but the more accurate and detailed information you can provide, the better chance you'll get of receiving a reasonable estimate.
The most important thing you will need to know is your car's year, make, and model. In many cases, you will also need to know the trim level of your vehicle. If you don't know the trim level, check out the chrome numbers and letters on the back of the vehicle or look in the owner's manual.
You will also need to know the car's color, as some colors are more popular and thus more in demand than others. You also need to know if you have any optional equipment or features on your vehicle. Say you have the basic trim level, but you upgraded the engine or purchased the additional safety features package. These are all options that will give your vehicle a higher resale value. Other popular options are heated seats, sunroofs, and leather seating. However, sometimes these features are included in the more higher-level trims, so knowing the trim is the most important.
You will need to provide accurate information regarding the condition of the vehicle. Different estimators use different criteria when evaluating the condition of the vehicle in question. Sometimes you will be asked to choose a general condition level and other times you will be asked to identify the condition of each section or aspect of the vehicle. Whichever the case, make sure to be honest, as this will greatly affect your estimate. If you're unsure, it's always better to err on the side of caution when estimating condition.
Finally, you will need to know the exact mileage of your car. If you have driven your vehicle more than the average, which is 12,000 to 15,000 miles a year, your car will be worth less. However, if you've driven below average miles, your car will be worth more. And, of course, the higher the mileage, the less your car will be worth.
Online Pricing Tools
Once you have all of this information ready, the very first step you should take on this journey is to use one – or several – free online pricing tools. These pricing tools will pull data from the millions of transactions cataloged by the National Automobile Dealers Association (NADA) to give you an approximate value for your car. Many of these pricing guides will have you enter in very specific information about your vehicle and its condition, including a detailed history of the vehicle in some cases. You'll want to check out as many of these online estimators as possible, as they will offer slight differences in pricing because they look at different information or pull from different data sources. Some of the most popular online pricing tools are NerdWallet, Edmunds, Kelley Blue Book, and NADA guides.
Understanding Different Values
Once you've used an online pricing tool, you may see several different prices, depending on which tool you've used. Usually, you will see a trade-in value, private party resale value, and a dealer retail value.
The trade-in value is usually the lowest possible amount you will be offered for your truck. Sometimes, this category may also be called the truck's wholesale value. This price will tell you what you can expect to get if you trade your vehicle in at a dealership when buying a new vehicle.
The private party resale value is the price you can generally expect to get when selling your car to anyone other than a dealership. You may want to price your vehicle a little higher than this value, as people will generally try to negotiate for a lower price. That way, you will be sure to get what the vehicle is actually worth.
The dealer retail value would be the highest price, as this would be the cost of the car if a dealership were selling it.
Research the Market
When trying to sell your car, primarily if you are selling to a third party that is not a dealership, you will want to research the local markets to get a good idea of what the going rate is. That way, you can see what other people in the area are selling the exact same cars for.
To do this, go to a used car site like Autotrader or CarMax and enter your car's information into the search function as if you were looking to buy your own car. Look for cars that match yours as closely as possible. You'll want to pay attention both to the asking price and how many other cars like yours are currently for sale. Usually, you will be able to search by your postal code to make sure that the prices reflect your local area. You can also try looking at other local markets like Craigslist and Facebook Marketplace.
Remember not to wait too long after getting your estimates; the markets change constantly. Once you have all of this information, you can easily price your truck to sell or trade it in at a dealership with peace of mind.