Gmc Trucks, Doing More With Less: Why Bigger Isn't Always Better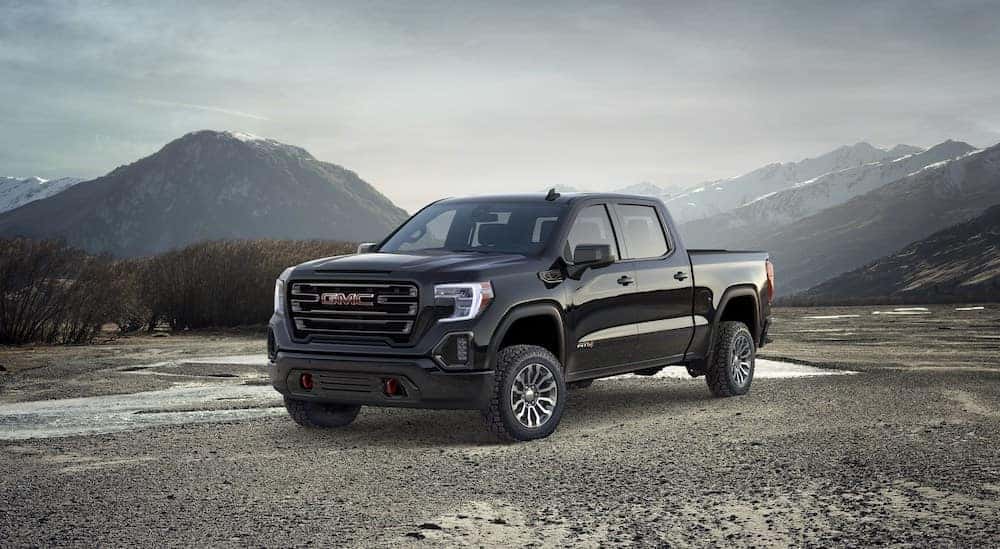 In the world of trucks, size matters, and most of us automatically assume that bigger is better. After all, a bigger truck means it has more power, right? However, while bigger engines might seem like they would produce more power, recent innovations in engineering are proving that smaller engines can be just as potent. Plus, smaller engines deliver what big engines can't: fuel efficiency.
In the old days, you would have had to be willing to sacrifice fuel economy for power, as this was the only option when buying a new truck. Well, GMC trucks and Chevy trucks are challenging the status quo, introducing the smallest engines to ever power trucks of their size for the 2019 model year. These new marvels of modern engineering prove that even the smallest engines can pack a powerful punch, and it's time to take the small engine seriously.
The Scoop on the Engine
GM, the parent company of both GMC and Chevy, will be putting a brand new 2.7-liter four-cylinder turbocharged engine into both the 2019 Chevy Silverado and the 2019 GMC Sierra. This small but mighty engine puts out an incredible 310 horsepower and 348 lb.-ft. of torque between 1,500 and 4,000 RPM. This torque measurement is important because the range represents the low end of the spectrum where trucks need the power the most when they are hauling or towing a large load. The ratings for horsepower and torque are also remarkably comparable to the rankings of the 5.3-liter V8 Vortec 5300 that was in many full-size GMC vehicles several years ago. And, despite being smaller, Chevy is claiming that the new engine will offer "22 percent more torque, greater fuel efficiency and a stronger power-to-weight ratio than the current model."
But why four cylinders specifically? According to the assistant chief engineer on the project, factors like friction, heat loss, and mass went into making the decision. By taking these issues into account, the GM engineers were able to improve handling and fuel economy. The four-cylinder engine also weighs 380 pounds less than the typical V6, even though both engines are made with aluminum blocks and cylinder heads. Smaller, more lightweight engines like this new four-cylinder are projected to help automakers survive in the event of a surge in gas prices or increased fuel regulations.
In addition to being more lightweight and having the same horsepower and torque output as larger engines, the new four-cylinder is equipped with various fuel-saving technologies to help increase your truck's fuel economy. This four-cylinder engine also has a start/stop system that shuts off the engine while braking and restarts it when the driver's foot is off the pedal, though this feature can be turned on and off. Additionally, cylinder deactivation will shut down two cylinders during light loads in order to conserve fuel.
How Turbocharging Fits In
Turbocharged may sound like another fancy marketing ploy, but a turbocharged engine actually does function differently, and, in the case of the new four-cylinder engine for bigger trucks, the turbocharging is necessary.
When an engine is turbocharged, it means that the engine redirects the exhaust as it leaves the manifold by funneling the fumes into a chamber that uses the gas to spin a small turbine. This turbine then spins an air pump that send the extra air back into the engine to create more power. Think of it like a wind energy boost under the hood. For a while now, automakers have used this technology to improve fuel economy in larger trucks, but this technology is about to see an upgrade in a major way.
The new four-cylinder that GMC and Chevy trucks are about to see has two chambers for the exhaust fumes to funnel into rather than one, as many turbocharged engines have. However, because this system creates a lot of excess heat within the engine, GM is also introducing Active Thermal Management technology which specifically targets areas of the engine that are running hot and sends coolant to those areas. This allows the truck to get all of the power boosts of a turbocharged engine without the lag caused by overheating.
Other Options
Maybe you're still not sold on the idea of a four-cylinder engine in your full-size pickup truck. After all, most people currently associate four-cylinder engines with sedans. It's okay if you haven't come around to the idea just yet. In fact, Chevy's marketing director expects that these smaller engines will only make up a small percentage of sales while consumers get used to the idea of smaller engines in their trucks. That's why both GMC trucks and Chevy trucks have numerous options for their powertrains in 2019 models.
There are six different engine options and three different transmission options, including six-, eight-, and 10-speed automatics. In addition to the small 2.7-liter, there is another new engine rolling out for the 2019 model year: a Duramax 3.0-liter inline-six turbo diesel. These two engines join a 4.3-liter V6 and three different V8 offerings. The V8 engines include a 6.2-liter and two variants of a 5.3-liter. One variant includes Active Fuel Management for basic trim levels and the other variation includes Dynamic Fuel Management technologies for the top of the line trim levels
Whether you love the idea of a smaller, more efficient engine in your full-size truck or you're still not completely sold on the idea, it is clear that Chevy and GMC trucks are about to be shaken up in a major way. This upcoming model year will be an important one for GM as it debuts this new technology, and selling the truck community on the idea of a smaller engine may be an uphill climb. While these new engines may be small, they have the potential to change the face of the automotive industry in a big way. It just goes to show you that good things come in small packages.