Finding Your Ally In A Chevy Truck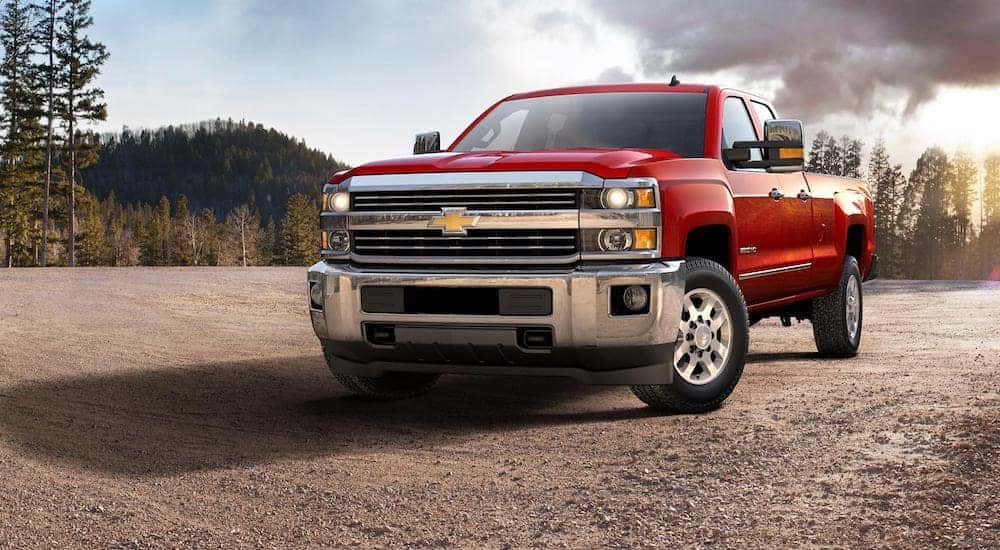 Are you a hardworking citizen who spends your days carrying your own weight as well as the weight of others? Wouldn't it be nice for once to have an ally you can depend on to pull their own weight and maybe even occasionally take on some of yours? At Frank Kent Country you can find that partner you have been dreaming of in the form of a Chevy truck.
Chevy trucks are the most dependable and hardworking pickups in the nation and are engineered to be as down to earth as the drivers who rely on them. That being said, before you can fully commit to this partnership, you will most likely want to understand everything you can about them. Here are some of the basic highlights of what you can expect from Chevy trucks.
Performance: Engine, Towing, and Handling
The engine you get will be a key factor in how well your Chevy trucks will perform. There are a few factors the will determine what kind of engine you will get such as manufacturer preference and size. For a compact pickup, the standard engine you are most likely to see is a bulky four-cylinder and an optional V6 engine which will lead to an increase in power and handling which will make your ride smoother and quieter. If you invest in a full-sized truck, the V6 engine will now be the standard, with an even more powerful and fuel-efficient V8 engine becoming the optional engine choose.
As many truck drivers know though, there is a fourth engine type that will win over anyone that needs their Chevy truck to haul heavy loads. A diesel engine is large and engineered to consistently take on massive amounts of towing responsibility. Chevy trucks offer a diesel engine option with all of their heavy-duty pickups which is always a worthwhile investment.
At the mention of towing, how much a Chevy truck can tow will often make or break which one you will invest your hard earned money into. A compact truck can tow at most an average of 7,000 pounds. A 1500 class pickup truck like the Chevy Silverado can get up to 10,000 pounds. Moving into the heavy-duty class with something like the Chevy Silverado 2500HD and 3500HD, you can max out at around 30,000 pounds of raw towing ability.
What your Chevy truck can tow is all dependent on how carefully you configure its basic features. Engine, drive, size, gear, and additional packages are all factors that can influence how strong, safe, and smooth your towing situation will be.
When it comes to drive type, almost every truck made by Chevy offers a few drive options, but the main two are two-wheel rear drive and four-wheel drive. With 4×4 ability, a truck can be much more versatile on the road by being able to switch depending on what kind of traction it needs. Picking the right drive is all about how much you want control over your terrain.
Size
Size for a truck involves many configurations types. At its most basic level, there are compact, full-size, and heavy-duty trucks which are representative of how the manufacturer classifies them. Moving on from that you can also decide on your cab and bed size. Cabs for Chevy trucks often come in regular, double, crew cab which respectively increases the cabin size, as well as alters the door situation. As for beds, there is either a long 8-foot bed, standard 6-foot bed, or the occasional short bed. The bed size you can have will be dependent on the type of cab you choose and vice versa. Overall, these are the main factors of Chevy truck sizes.
Technology: Safety and Entertainment
Just because a pickup is known as a muscle machine does not mean it can't also be smart. In both safety and entertainment features, today's pickups have evolved into impressive systems that can do more to assist you than ever before.
When it comes to safety, stability and traction control features are just the norm now. What becomes impressive is the awareness. These days the safety features being placed in Chevy trucks are so advanced you will feel like you have the eyes of a bird of prey. Warnings for every possible danger zone in the front, rear, and sides, occur automatically to let you know if anything that could cause a truly horrible situation is present. Not only are you aware, but if the situation still can't be helped, there are also such features as automatic brakes. With the powerful bodies of Chevy trucks being enhanced by these safety tools, the rate of dramatic collisions can almost be cut in half.
Not only can you stay safe while on the road, but you can also always stay connected and entertained. Chevy offers the latest and greatest infotainment systems, with optional navigation, which connects your truck to your personal smartphone using Bluetooth technology. This type of connectivity allows you to use the advanced audio systems offered by Chevy to play your own music and use your favorite applications. It also allows for you to take important hands-free calls, and send messages without letting your eyes leave the road. Not only that, but you can also use your phone to connect to your Chevy truck in order do convenient things such as start your truck or check its current status. Oh and just in case that wasn't enough, there is also a WiFi hotspot in most Chevy trucks which will allow you to get even more work done while on the go.
Chevy Trucks: Your Most Reliable Friend
A Chevy truck can be more than just some well-engineered metal. With all of its amazing features and abilities, your Chevy truck can become, in a weird way, a sort of friend, and this is the type of friend you will always be able to rely on day and night. To check out the latest Chevy trucks, visit Frank Kent Country today!