Ennis, Texas: The Bluebonnet Capital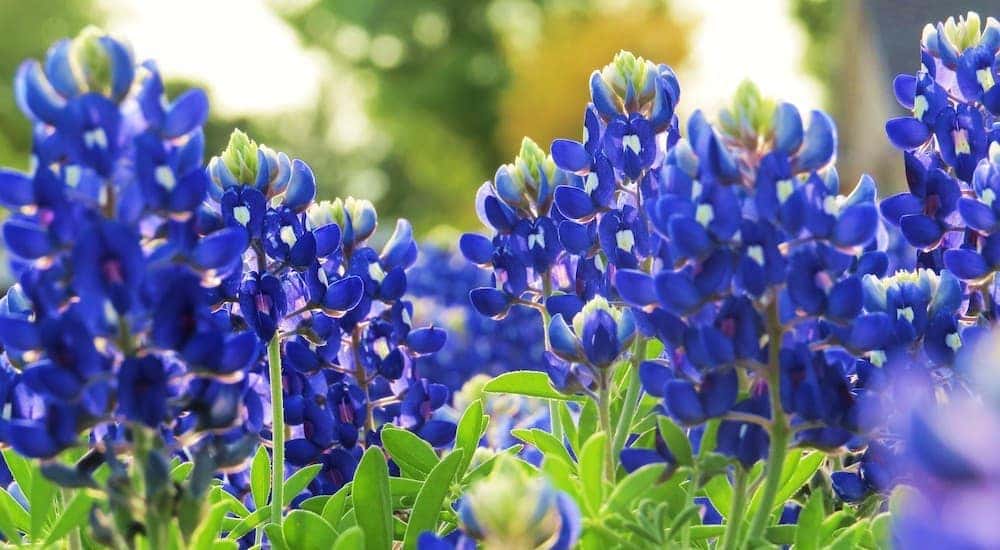 Due to current health concerns, please be aware locations may have restrictions.
Texas charm, in a variety of styles and forms, can be found all across the state in multiple cities and towns. There is always a festival, raceway, fair, or farmer's market to be found somewhere in the state. More metropolitan areas offer larger tourist attractions, such as museums or historical buildings. With the state's sheer size and the wide variety of possible sights to see, everyone can find something they will enjoy in the Lone Star State even without accounting for old fashioned Texas hospitality, and that is especially true for the city of Ennis, TX.
Ennis, Texas, is the third-largest city in Ellis County. This town may not be well-known to most – its best-known claim is being the "Official Texas Bluebonnet City" of the nation's official bluebonnet state – but it is definitely a wonderful place to visit and live. The bluebonnet has been the state flower of Texas since 1901, and while it can be found all over Texas, Ennis has turned the bluebonnet into a spirit that can't be matched. While being the bluebonnet city is a fantastic claim to fame, it is far from the only bragging point the city has.
A Brief History of Ennis
Ennis is a rich historical site, recognizing its roots and founding as part of regular tourist sites as well as part of its historic buildings. The city of Ennis was founded as part of the Westward Expansion following the American Civil War. It was named for Cornelius Ennis, Houston's mayor and a railroad representative, when the Central Texas and Houston railroads converged on the spot where the city would eventually come to be. Shortly thereafter, it became a refuge for other families, many of Chezckoslovokian descent. Today, the city's unique history is displayed proudly at the Railroad and Cultural Heritage Museum, among other places.
The Beauty of the Bluebonnet City
Ennis is most well known for its bluebonnets, which is the state flower of Texas. The city's annual Bluebonnet Trails Festival, an event hosted in the city since the 1930s, is usually hosted in late April and early May, when the flowers are in bloom. This event promises fresh air and wide expanses of open space with bluebonnets and Indian paintbrushes blooming on all sides. The popular Bluebonnet Trail is 40 miles of blooming flowers and fresh grass. The blue and red backdrop of the bluebonnets and Indian paintbrushes against the fresh greenery of a Texas spring day is sure to bring crowds, especially families, pouring in for photo opportunities along the trail.
If spring is not your favorite season, there is also an Autumn Daze fall festival held in October – though, in Texas, it will probably still be warm, or at least sweater weather rather than weather for heavy coats. Christmas lights regularly decorate the town square in December as well, with a Christmas Bluebonnet Market hosted downtown and local businesses open late to allow for more holiday shopping. A toy drive and car show also draw Christmas crowds.
Two other festivals held annually speak to the city's roots of when it drew in most Czech families. These roots have not faded with the years, as many Ennis residents have made sure to remember where they and their city came from. The National Polka Festival held on Memorial Day weekend, and Ennis Czech Music Festival both celebrate the town's heritage. The Polka festival is loads of fun with traditional Czech kroj (costumes) worn by many, floats, bands, and a parade that travels through downtown. Experience traditional customs, dancing, food, and fun. If you are into music, the Czech Music Festival is the place to be with local polka bands, food, and dancing.
Other outdoor sights offered by the city include the 3500 acre Bardwell Lake, which offers campsites, fishing, and swimming. There is a beach available at Highview Park. A rental location in town can offer tents and other camping gear for any who want to try roughing it. Between the lake and the flower trails, some might think that Ennis only offers entertainment for outdoor types. However, there is a strong focus on the city's history and those that started it.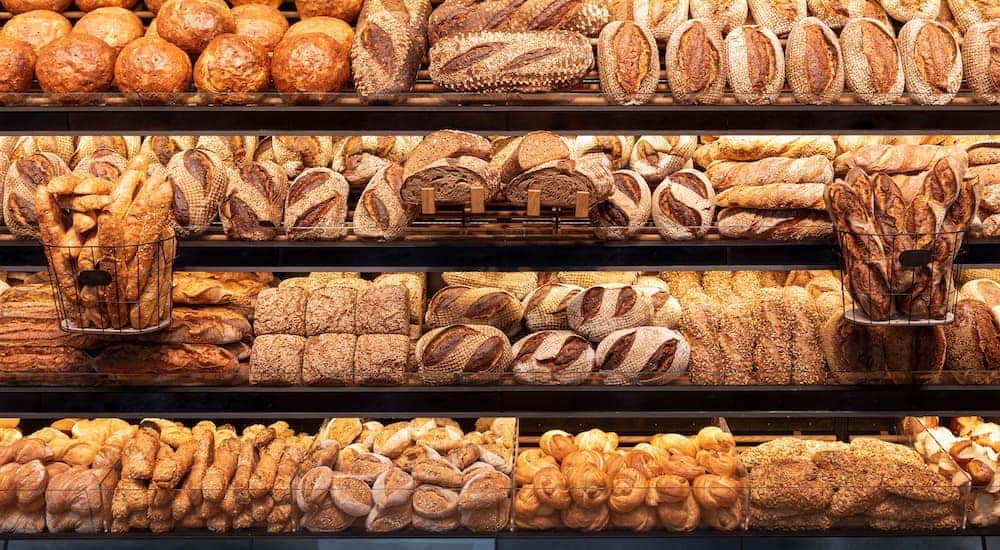 Entertainment for All
Two live theaters, the Ennis Public Theater and Theater Rocks, offer live performances of plays and musicals year-round. For those who may want to enjoy being outdoors in a more controlled environment, like the comfort of your own vehicle, the city also boasts one of the remaining drive-in movie theaters in North Texas.
The Galaxy Drive-In Theater was first opened in 2004. It has seven screens and cheap prices for admission as well as snacks. The audio for the movie is broadcast through specific FM frequencies, allowing viewers to tune in via their car radio. They are usually open four nights a week and offer plenty of first-run movies as well as older, nostalgic films for all ages, and a once in a lifetime experience. This location is unique to Ennis and should prove well worth a visit for any tourist, movie buff or not.
The Kolache Depot Bakery offers the popular treat in more than two dozen varieties for any visiting foodies. The architecture downtown or the museums may suggest that the city only offers a draw for history buffs, but neither of these assumptions are true. Ennis is a metropolitan city, well spread out, and guaranteed to have something to draw in even the most selective visitor.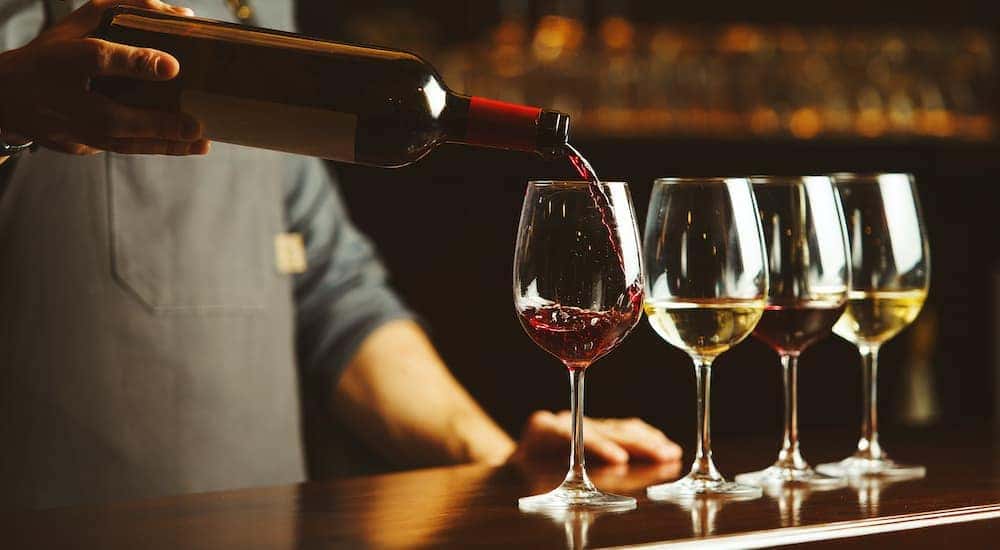 Explore Ennis
With a population nearing 20,000, Ennis truly does have something for everyone. There are two racetracks that offer car races. One track is designed for drag racing, while the other is a traditional oval track. The Ennis Auction House holds monthly auctions. Coffee shops, smoothie shops, and even an herbal tea shop join the many fast food locations as well as multiple different cuisines. In addition to the expected Czech food, Ennis also offers Mexican, Italian, Asian, and a variety of American cuisines, as well as two unique meat markets.
A small business Saturday occurs regularly downtown, giving local businesses additional chances to sell their wares and bring awareness to their business from within the city's visitor center. The Sugar Ridge Winery offers local flavor, and there are a variety of hotels, quaint inns, and bed and breakfast locations scattered throughout the city. Even if you are only staying one night, you're sure to find a charming and unique place to stay in Ennis.
Something for Everyone in Ennis
All in all, Ennis has something for everyone. From commercial locations to unique hole-in-the-wall restaurants to special museums, everyone can be entertained here. Between the city's historic district and the local neighborhoods, there are sights to be seen around every corner. If the flowers aren't in bloom, there is still plenty to see, even if you're only people watching. Whether you are a hunter, outdoorsman, history buff, or just seeking a slice of unique Texas charm, you can find it in Ennis.