Being Prepared: 5 Things You Must Know Before Going To A Chevy Dealership Near You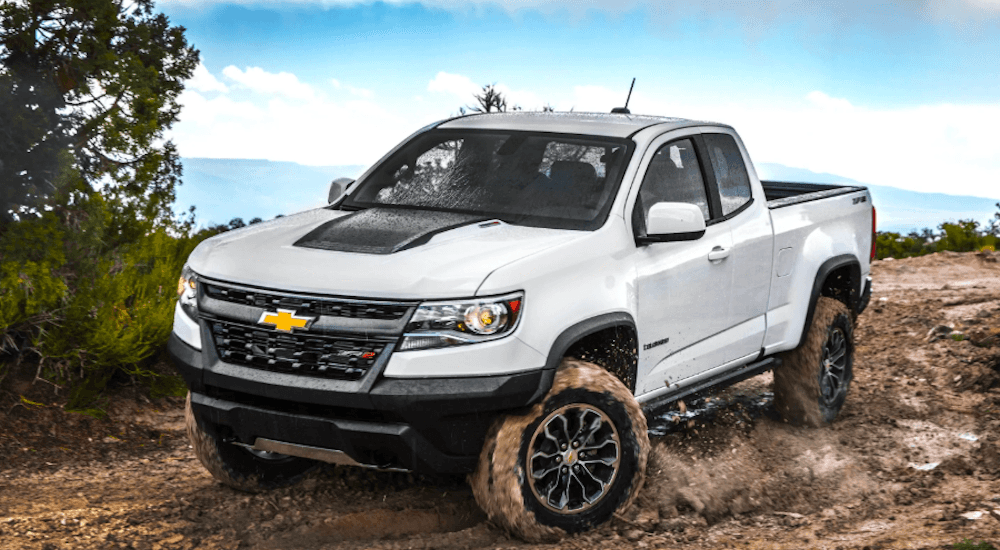 Buying a new car is the most bittersweet process you will ever go through. It is long, it is pricey, and it is complicated, but the rewards of a properly done deal can make every second worth the hassle. Getting behind the wheel of that perfect car can be magical, but there are a few things that need to be done before getting there. Getting everything in order may seem like it only increases the hassle, but in reality, it will make buying and owning your new vehicle much easier. So, here is a simple list of exactly what you should look into before you even step through the doors of a Chevy dealership near you.
#1. Price Points
You have the one! It is the perfect car with the exact level of features you require. Now what you need to do is nail down the value. The first thing you will see is the manufacturer's suggested retail price (MSRP) which is also referred to as sticker price. It is very uncommon to pay this amount, so it is important to dig a bit deeper. Understanding local pricing as well as average pricing for the specific model you are looking for will help make the buying process more simple and hassle-free. At a trustworthy Chevy dealership near you, like Frank Kent Country, you can look forward to transparent pricing and an honest, upfront sales staff. Working with a dealership like this will make following your budget easy and haggle-free.
#2. Rebates
Also included with pricing, is looking for every type of discount. The popular way a Chevy dealership will help in reducing the price is by offering a rebate. A rebate is a way for the manufacture and sometimes the dealership to thank you for the sale and encourage future loyalty by giving you back some of the money you invested in their vehicle.
In order to find rebates, start by going directly to the manufactures site, in this case, Chevrolet, and do some snooping around for what they can offer for the car you are interested in. In addition to that, you may also look for an organization or membership that will give you coupons that will enable you to receive an even larger rebate. The more you know about the rebates available to you, the more likely you are to get them from your local dealership. If you visit Frank Kent Country, feel free to ask our helpful staff about the discount options that are currently available.
#3. Credit
Most dealerships will try to be as flexible as possible with credit history in order to assure customer satisfaction, but this does not mean credit history doesn't matter. Getting any loan will always depend on your credit history, so it is best to double check that before doing any car shopping. Consumers are actually allowed a free copy of their credit report and simply have to request one from TransUnion, Experian, or Equifax. So, before you enter your Chevy dealership be sure to get that copy. Since we strive to be a helpful, one-stop shop for your automotive needs, the finance team at Frank Kent Country will work with you to secure the financing you need no matter what your credit situation may be.
#4. Dealership
A dealership must have resources, reputation, and reliability if it is going to be worth your time and business. At Frank Kent Country we can assure you that if any dealership lacks any of these essential features, they are not worth your time as buying can be difficult enough. When looking for the right dealership near you, there are a few things always to check
Reviews will give you feedback on exactly what others have gone through. Also remember that when it comes to reviews, having none is a worse than bad reviews. Even though feedback is helpful, it is also important to note them with a grain of salt since at the end of the day you are the one that will have to be satisfied.
A dealerships inventory and the resources they offer to view that inventory. You can't buy your ideal vehicle if you can't find it or understand what it has to offer.
Lastly, be sure to check for hours and services. A great dealership should always have flexible hours and multiple ways to connect with their staff.
Salespeople, finance team, service technicians, and managers, a good dealership's staff will never fear an informed buyer and will always be well trained and professional.
#5. Timing
Dealerships have their own time system. There is also a premium time of the week, month, and year.
If you are able to get a free weekday morning, that would be a great time to check out a dealership near you. It will be much slower than the weekends and allow you a peaceful browsing experience.
At the end of the month is when a dealer's totals will be counted, and as such, it is a great time to help them boost their numbers and get a bonus. As for which month is best, December is always a great choice if you don't mind a vehicle that's model year is ending.
So to put it simply, shopping on an early weekday morning at the end of the month might be your best bet. These tend to be slower periods that will offer not just better deals but more personalized care and attention.
There will never be a guarantee that your car buying experience will be painless or lead to an amazing deal, but these preparation tips are the best way to better your odds at a hassle-free sale. With the right research and the right dealership, you should end up with an experience that leaves you satisfied, especially if you choose to purchase your vehicle with Frank Kent Country!