4 Ways Chevy Is Using New Technology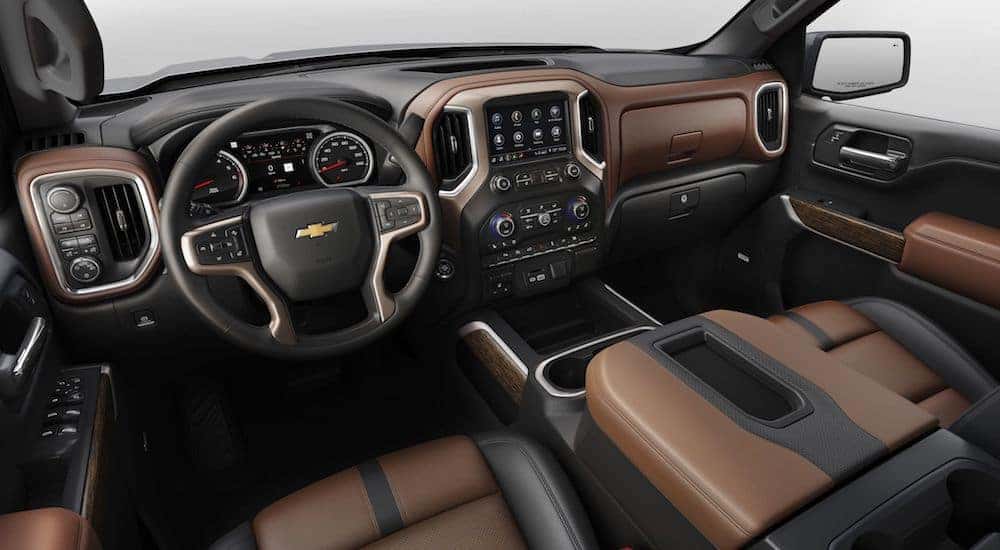 There are many reasons that Chevy has won the most car awards three years in a row, and innovative technology is one of them. Chevy is not afraid of change and is constantly researching, designing, and developing new ways to make driving their vehicles high-performing, safer, greener, more efficient, and more fun to drive. While Chevy prides itself on being an innovative automobile company, they are also proud to remain true to their brand and the things that make them iconic in the industry. This is one reason Chevy customers often return back to a Chevy dealership near them year after year. When you buy a Chevy you are not just buying a vehicle; you're buying a little piece of American automotive history.
New Tech and Innovations from Chevrolet
Chevy continues to advance themselves to the top of the automotive industry year after year. Their cars, trucks, and SUVs have won them multiple awards, including most dependable vehicle, top safety picks, best family car, best resale value, and best new car. Let's take a look at the ways Chevy is using technology to change the way we drive.
Technology in Action: How Chevy Uses New Technology in Their Vehicles
Teen Driver Technology
This Chevy-exclusive is an advancement that helps keep new drivers safer. This tech allows parents to set-top speeds for teen drivers, mutes the radio until front seat passengers have fastened their seatbelts, and includes an onboard report card that alerts parents to teen driver activity. This feature helps parents to better be able to address issues with their young drivers that will help improve their driving skills. This technology addresses the three major safety issues that are seen with younger drivers; the low percentage of teens who actually wear their seatbelt, teens are more likely to speed, and teens are more likely to play the radio at higher and more distracting volumes than other drivers. Your Chevy dealership can show you the advantages of Teen Driver Technology and how it can help keep your new drivers safe.
Chevy MyLink Displays
Chevy knows that drivers want to stay connected even while they are on the go. Chevy MyLink technology lets drivers do just that, more safely than ever before. By allowing you to connect your smartphone directly to your Chevy MyLink display, you can access your music, make calls, and enter navigational preferences, all hands-free. iPhone users can connect with Apple CarPlay and Android users can connect via Android Auto. Drivers and passengers alike will love this connectivity feature that enhances the driving experience of Chevrolet.
On-Board WiFi
Chevy offers even more ways to stay connected while onboard by offering available 4G LTE WiFi in its vehicles. Whether you need to stay connected for leisure and entertainment purposes or you need to be available to send an email on the spot for work, Chevrolet's communication technology fits the bill here. The onboard 4G WiFi lets you connect up to seven devices and gives drivers and passengers a much stronger signal for sending emails, streaming entertainment, and much more than a smartphone alone. Test drive a Chevy with this great technology at your local dealership and see how it works for you in person.
Safety
Perhaps no advancements in technology are more important than those that increase the safety of drivers and passengers. Chevy has made many advancements in its safety technology over the years. Chevy makes it a priority when creating their vehicles to design and manufacture vehicle technology that helps prevent crashes, protects in the event of a collision, and sends alerts when needed in the event of a crash. Chevy accomplishes all of this with their active and passive safety features, such as lane keep assist, rear, and cross traffic alerts, StabiliTrak technology, and forward safety awareness. In the event of a crash, strong body construction that is designed to absorb impact in a collision, combined with the available 360-degree airbag system help keep drivers and passengers from harm. In the event of a crash, OnStar safety response, automatic crash response, crisis assist, roadside assistance, and emergency services are all within arms reach for drivers. Our customer service professionals at your local Chevy dealership are happy to explore this safety technology with you.
Chevy: At The Forefront of The Automotive Industry
Chevy has been around forever, and over all of the years they have been designing and making automobiles they have been dedicated to their tradition of making dependable vehicles that drivers love throughout the generations. Whether it is in the category of safety, communication, or navigation, Chevrolet continues to design and create innovative technology in the automotive industry.
Your Local Chevy Dealership
Are you ready to see what Chevy has to offer you? Search "Chevy dealership near me" and head over to your local Chevy dealership and check out all of the great automotive technology for yourself. See how this technology works in action and talk to a customer service professional, like those at Frank Kent County Chevy Dealership, and find your perfect Chevy today!